El compromiso deportivo y su relación con factores disposicionales y situacionales de la motivación. (Sport commitment and relationship with dispositional and situational motivational factors).
Resumen
En el presente estudio se pretende establecer las relaciones que las orientaciones motivacionales y los otros significativos, entrenador, padres y compañeros, tienen sobre el compromiso en la práctica deportiva de jugadores de distintas modalidades deportivas en edades de iniciación. La muestra estaba formada por 708 practicantes de fútbol, fútbol-sala, baloncesto, balonmano y voleibol, tanto de categoría femenina como masculina y con edades comprendidas entre los 11 y 16 años. Los resultados mostraron que el compromiso de los deportistas en la práctica deportiva se encuentra vinculado de forma positiva con la percepción de los jugadores de un clima tarea por parte el entrenador, padres y compañeros. Asimismo, podemos destacar cómo el comportamiento inadecuado de padres y entrenador, deteriora el compromiso y puede provocar el abandono deportivo. Como conclusión, sería importante destacar que la formación tanto de padres como de entrenadores puede suponer una manera de explicar la importancia de establecer un clima tarea durante la práctica deportiva y así favorecer el compromiso en el deporte de los jugadores.
Palabras claves/key words
: teoría de metas de logro | compromiso deportivo | otros significativos | achievement goal | sport commitment | other significants
Abstract
In this study we examine the interactive effects among other significants coaches, parents and teammates on the sport commitment in youth athletes from different sports. The sample is formed by 708 football, football indoor, basketball, handball and volleyball participants, either male and females whose ages ranged from 11 to 16 years old. The results show that the sport commitment is positively associated with coaches, parents and teammates perception of a mastery climate in athletes. Moreover, we highlight that the unsuitable parents and coach behavior decrease the sport commitment and can lead to the sport dropout. Finally, we emphasize that the learning either by the parents or coaches suggests a way to explain the importance to establish a mastery climate during the sporting practice and thus, it would help the sport commitment in athletes.
doi:10.5232/ricyde2008.01203
Texto completo en PDF
---------------------------------------------------------------------
Referencias/references
Balaguer, I., Duda, J. L. y Crespo, M. (1999). Motivacional climate and goal orientations as predictors of perceptions of improvement, satisfaction and coach ratings among tennis players. Scandinavian Journal of Medicine & Science in Sports, 9, 381 -388.
doi:10.1111/j.1600-0838.1999.tb00260.x

Balaguer, I., Duda, J. L., Atienza, F. L., y Mayo, C. (2002). Situational and dispositional goals as predictors of perceptions of individual and team improvement, satisfaction and coach ratings among elite female handball teams. Psychology of Sport and Exercise, 3, 293-308.
doi:10.1016/S1469-0292(01)00025-5

Boixadós, M., Cruz, J., Torregrosa, M. y Valiente, L. (2004). Relationship among motivational climate, satisfaction, perceived ability and fair play attitudes in young soccer players. Journal of Applied Sport Psychology, 16, 301-317.
doi:10.1080/10413200490517977
Cervelló, E., Santos-Rosa, F.J., Jiménez, R., García Calvo, T. & Iglesias, D. (2007). Young Tennis Players' Competitive Task Involvement and Performance: The Role of Goal Orientations, Contextual Motivational Climate, and Coach-Initiated Motivational Climate. Journal of Applied Sport Psychology, 19, 304-321
doi:10.1080/10413200701329134

Coatsworth, J. D., y Conroy, D. E. (2006). Enhancing the self-esteem of youth swimmers through coach training: Gender and age effects. Psychology of Sport and Exercise, 7, 173-192.
doi:10.1016/j.psychsport.2005.08.005
Eccles, J. E. y Harold, R. D. (1991). Gender differences in sport involvement: Applying the Eccles expectancy-value model. Journal of Applied Sport Psychology, 3, 735.
doi:10.1080/10413209108406432


Newton, M. L., Duda J. L. y Yin, Z. (2000). Examination of the psychometric properties of the Perceived Motivational Climate in Sport Questionnaire-2 in a sample of female athletes. Journal of Sports Sciences, 18, 275-290.
doi:10.1080/026404100365018

Ommundsen, Y., Roberts, G. C., Lemyre, P. N. y Miller, B. W. (2005). Peer relationships in adolescent competitive soccer: Associations to perceived motivational climate, achievement goals and perfectionism. Journal of Sport Sciences, 23(9), 977-989.
doi:10.1080/02640410500127975
PMid:16195049
Roberts, G. C., Treasure, D. C., y Balagué, G. (1998). Achievement goals in sport: The development and validation of the Perception of Success Questionnaire. Journal of Sport Sciences, 16, 337-347.
doi:10.1080/02640419808559362
PMid:9663958

Sarrazin, P., Vallerand, R., Guillet, E., Pelletier, L., y Cury, F. (2002). Motivation and dropout in female handballers: A 21-month prospective study. European Journal of Social Psychology, 32, 395-418.
doi:10.1002/ejsp.98

Scanlan, T. K., Simons, J. P., Carpenter, P. J., Schmidt, G. W., y Keeler, B. (1993). The sport commitment model: Measurement development for the youth-sport domain. Journal of Sport and Exercise Psychology, 15, 16-38.

Smith, A. L., Balaguer, I., y Duda, J. (2006). Goal orientation profile differences on perceived motivational climate, perceived peer relationships, and motivation-related responses of youth athletes. Journal of Sport Sciences, 24, 1315-1327.
doi:10.1080/02640410500520427
PMid:17101534

Smith, S. L., Fry, M. D., Ethington, C. A., y Li, Y. (2005). The effect of female athletes' perceptions of their coaches' behaviours on their perceptions of motivational climate. Journal of Applied Sport Psychology, 17, 170-177.
doi:10.1080/10413200590932470
Vazou, S., Ntoumanis, N., y Duda, J. L. (2006). Predicting young athletes motivational indices as a function of their perceptions of the coach and peers created motivational climate. Psychology of Sport and Exercise, 7, 215-233.
doi:10.1016/j.psychsport.2005.08.007

Wuerth, S., Lee, M., y Alfermann, D. (2004). Parental Involvement and athletes career in youth Sport. Psychology of Sport and Exercise, 5, 21-33.
doi:10.1016/S1469-0292(02)00047-X

-------------------------------------------------------------------



Palabras clave/key words
teoría de metas de logro; compromiso deportivo; otros significativos; achievement goal; sport commitment; other significants
Texto completo/Full Text:
PDF
------------------------ 0 -------------------------
RICYDE. Revista Internacional de Ciencias del Deporte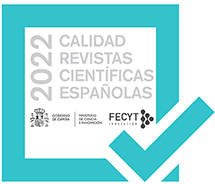 Publisher: Ramón Cantó Alcaraz
ISSN:1885-3137 - Periodicidad Trimestral / Quarterly