Formas de comunicación impresa de las marcas de textil y calzado deportivo en publicaciones de baloncesto. (Print advertising of footwear and apparel sports brands in basketball magazines).
Resumen
Esta investigación realiza una descripción de las diferentes formas de comunicación que han realizado las empresas de textil y calzado deportivo en las revistas de baloncesto españolas y publicaciones periódicas en los últimos 32 años (1980-2011). Para ello, se han analizado 3122 ejemplares de publicaciones, que representan más del 97,5% de los números lanzados en todos estos años, además de decenas de entrevistas personales a profesionales vinculados con las marcas y los medios de comunicación. La publicidad, las relaciones públicas y la promoción se entremezclan en un amalgama de opciones que las empresas tienen a su disposición y que, en muchos casos, suelen negociar con las publicaciones para obtener condiciones ventajosas y producir sinergias en la integración de sus decisiones de comunicación. Así, el abanico de posibilidades que esta investigación muestra para ambas partes, marcas y medios de comunicación, es sin duda, una de las principales contribuciones que este estudio aporta al mundo de la gestión y comunicación de marketing en el deporte.
Abstract
This research shows in detail the different ways of communication footwear and apparel sports brands have used in basketball magazines and newspapers since 1980. To achieve this aim, 3122 issues of the available publications have been analyzed, which it is more than 97.5% of the total population. In addition several personal interviews have been carried out to executive and practitioners linked with sports brand and mass media. Therefore, this study depicts more than 50 different options brands may use to achieve communication actions, providing an unique resource regarding how brands have made advertising, publicity and promotion within these publications. These three forms of communications interact among them, providing companies multiple options to marketing managers. Within this context, deals between brands and magazines are commonly achieved in order to obtain synergies in the integrated marketing communication. Therefore, this research is a valuable contribution to sport management and marketing communication, because of the practical implications to sport brands and magazines.
http://dx.doi.org/10.5232/ricyde2012.02901
---------------------------------------------------------------------
Referencias/references
Brace-Govan, J., & de Burgh-Woodman, H. (2008). Sneakers and street culture: A postcolonial analysis of marginalized cultural consumption. Consumption Markets & Culture, 11 (2), 93-112.
http://dx.doi.org/10.1080/10253860802033639


Sethuraman, R.; Tellis, G. J., & Briesch, R. A. (2011). How Well Does Advertising Work? Generalizations from Meta-analysis of Brand Advertising Elasticities. Journal of Marketing Research, 48 (3), 457-471.
http://dx.doi.org/10.1509/jmkr.48.3.457


-------------------------------------------------------------------------
Palabras clave/key words
comunicación de marketing; publicaciones periódicas de baloncesto; marcas de textil; calzado deportivo; marketing communication; basketball magazines; footwear and apparel sports brands.
Texto completo/Full Text:
PDF
------------------------ 0 -------------------------
RICYDE. Revista Internacional de Ciencias del Deporte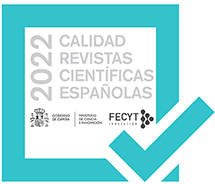 Publisher: Ramón Cantó Alcaraz
ISSN:1885-3137 - Periodicidad Trimestral / Quarterly