Memoria y olvido de Francisco Amorós y de su modelo educativo gimnástico y moral. (Memory and oblivion of Francisco Amoros and his educative model gymnastic and moral).
Resumen
Este artículo pretende ser un intento de síntesis de la memoria que, después de la muerte de Francisco Amorós y Ondeano (1848), quedó de su persona y, sobre todo, de su método de educación físico-moral, así como de la imagen que los numerosos seguidores y detractores de la concepción gimnástica "amorosiana" lograron forjar de un modo tan convincente que, en la mayor parte de sus puntos, se mantiene aún en la actualidad y sigue siendo propagada -presuponiéndola válida- en algunos escritos recientes. Asimismo, se esbozan algunas de las principales vías de difusión de la gimnasia e ideas de Amorós en los dos países donde desarrolló y puso en práctica su peculiar sistema educativo: España y Francia.
Palabras clave/key words: Francisco Amoros y Ondeano | educacion fisica y moral | memoria | iconografia | historia de la educacion fisica y del deporte | gimnasia | Francisco Amoros y Ondeano | physical and moral education | memory | iconography | history of physical education and sports | gymnastics
Abstract
This article pretends to be a summary from the memory after Francisco Amorós y Ondeano's death (1848), himself and especially of his educative method physical and moral, as well as the image of his numerous followers and detractors of the "amorosian" gymnastic conception that achieved to build in a convincing way, in the most part of his aspects, at the moment it stands still and keeps being spread out –taking it as valid- in some recent documents. Therefore, it outlines some of the main ways of spreading gymnastics and Amorós ideas in both countries which he developed and put into practice his peculiar educative system: Spain and France.
doi:10.5232/ricyde2007.00603
---------------------------------------------------------------------
Palabras clave/key words
Francisco Amoros y Ondeano; educacion fisica y moral; memoria; iconografia; historia de la educacion fisica y del deporte; gimnasia; Francisco Amoros y Ondeano; physical and moral education; memory | iconography; history of physical education and sports;
Texto completo/Full Text:
PDF
------------------------ 0 -------------------------
RICYDE. Revista Internacional de Ciencias del Deporte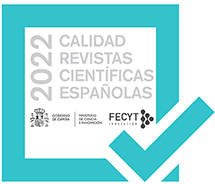 Publisher: Ramón Cantó Alcaraz
ISSN:1885-3137 - Periodicidad Trimestral / Quarterly