Fútbol y Racismo: un problema científico y social. (Soccer and Racism: a scientific and social problem).
Resumen
Aunque el problema del racismo parecía haber sido superado en Europa, recientes sucesos como la emisión de sonidos simiescos contra jugadores negros, cánticos anti-semitas e incluso la utilización de eslóganes y símbolos racistas de la extrema derecha parecen mostrar lo contrario. En este sentido la alarma parece haberse disparado en España. Este artículo muestra la política de actuación que se ha implantado en nuestro país para luchar contra este problema traducida en la creación del Observatorio contra el Racismo y la Violencia en el Deporte. Los contenidos han sido estructurados en una introducción sobre las líneas de intervención en el marco del racismo y el deporte en general incidiendo sobre algunas de las principales dificultades con las que nos enfrentamos a la hora de intervenir en este marco; la presentación de las políticas de actuación europeas y los órganos responsables en la lucha y prevención del racismo dentro del fútbol; las actuaciones específicas que se han adoptado sobre este respecto en España materializadas a través de la creación del Observatorio del Racismo y la Violencia en el Deporte el 22 de diciembre de 2004 dentro de la Comisión Nacional contra la Violencia en los Espectáculos Deportivos y las medidas adoptadas; concluyendo con algunas recomendaciones para asegurar la eficacia en la lucha contra el racismo en el deporte en España.
Palabras clave/key words: racismo y deporte | racismo y futbol | prevencion | intervencion | racism and sport | racism and soccer | politic proceedings | prevention | intervention
Abstract
Although the problem of the racism seemed to have been overcome in Europe, recent events like the emission of monkey sounds against black players, anti-Semitic songs and even the use of slogans and racist symbols of the extreme right seem to show the opposite. In this sense, the alarm has raised in Spain. This article shows the politic proceedings that have been implanted in this country to fight against this problem, leading to the formation of the Observatory against Racism and Violence in Sport. The paper have been structured into an introduction on intervention lines in the racism framework and sport impacting on some of the main difficulties we face when intervening in this framework; the presentation of the European proceeding politics and the responsible organs in the fight and prevention of the racism in soccer; the specific proceedings that have been adopted in this respect in Spain brought to fruition through the formation of the Observatory of Racism and Violence in Sport December 22th 2004 within the National Commission against Violence in Sport Events and the adopted measures.
doi:10.5232/ricyde2006.00305
---------------------------------------------------------------------
Referencias/references
Chiba, N. (2004). Pacific Professional Baseball Leagues and Migratory Patterns and Trenes: 1995-1999, Journal of Sport & Social Issues, 28 (2): 193-211
doi:10.1177/0193723504264773

Long, J; Robinson, P, y Spracklen, K. (2005) Promoting racial equality within sports organizations, Journal of Sport & Social Issues, 29 (1): 41-59.
doi:10.1177/0193723504269883

Maguire, J. (2004) Sport Labor Migration Research Revisited, Journal of Sport & Social Issues, 28 (4): 477-482.
doi:10.1177/0193723504269914

---------------------------------------------------------------------
Palabras clave/key words
racismo y deporte; racismo y futbol; prevencion; intervencion; racism and sport; racism and soccer; politic proceedings; prevention; intervention
Texto completo/Full Text:
PDF
------------------------ 0 -------------------------
RICYDE. Revista Internacional de Ciencias del Deporte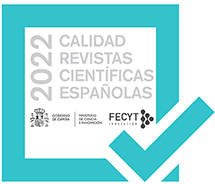 Publisher: Ramón Cantó Alcaraz
ISSN:1885-3137 - Periodicidad Trimestral / Quarterly