La calidad percibida de los servicios deportivos: diferencias según instalación, género, edad y tipo de usuario en servicios náuticos. (The perception of service quality in sport services: differences according to sport facility, gender, age and user type in nautical services).
Resumen
En el ámbito de la gestión deportiva, la calidad de losservicios deportivos y la satisfacción de los usuarios es un área de gran desarrollo. Este trabajo pretende determinar el grado de calidad percibida en unos servicios deportivos de carácter público como son unas escuelas de actividades náuticas. Para ello se analizaron 2375 usuarios de estas escuelas que contestaron un cuestionario sobre calidad de servicio percibida y satisfacción con el servicio recibido. La escala de calidad percibida utilizada determinó diez dimensiones de calidad: las clases, el tiempo libre, el entorno náutico, los horarios, la comida, el material náutico, la comida complementaria, la conserjería, la limpieza y la teoría. Las dimensiones mejor valoradas fueron las clases, el tiempo libre y el material náutico. Las peor valoradas fueron la comida complementaria y el entorno náutico. Se observan diferencias en la valoración en función del género, la edad, la instalación y el nivel de implicación del usuario.
Palabras clave/key words: calidad percibida | gestion del deporte | satisfaccion de los usuarios | servicios deportivos | perceived quality | sports management | consumer satisfaction | sports services
Abstract
The quality of sports services and user satisfaction is a developing area in the field of Sports Management. This paper intends to determine the degree of perceived quality in public sports services such as those provided on nautical schools. An analysis was carried out in which 2,375 users of these schools completed a questionnaire about perceived service quality and satisfaction. The perceived quality scale used determined ten quality dimensions: lessons, spare time, nautical environment, timetables, main meals, nautical equipment, complementary meals, reception services, cleanliness and theory lessons. The dimensions with higher scores were lessons, spare time and nautical equipment. Complementary meals and nautical environment registered the lowest scores. Scoring differences were found according to gender, age, sport facility and the kind of involvement of the user.
doi:10.5232/ricyde2008.01003
---------------------------------------------------------------------
Referencias/references
Afthinos, Y., Theodorakis, N.D. y Nassis, P. (2005). Customer's expectations of service in Greek fitness centres. Gender, age, type of sport center, and motivation differences. Managing Service Quality, 15(3), 245-258.
doi:10.1108/09604520510597809

Alexandris, K., Zahariadis, P., Tsorbatzoudis, C. y Grouios, G. (2004). An empirical investigation of the relationships among service quality, customer satisfaction and psychological commitment in a health club context. European Sport Management Quarterly, 4, 36-52.
doi:10.1080/16184740408737466

Bakakus, E. y Boller, G. W. (1992). An empirical assessment of the SERVQUAL scale. Journal of Business Research, 24(3), 253-268.
doi:10.1016/0148-2963(92)90022-4

Bitner, M. (1990). Evaluating service encounters: the effects of physical surroundings and employee responses, Journal of Marketing, 54, 69-82.
doi:10.2307/1251871

Bodet, G. (2006). Investigating customer satisfaction in a health club context by an application of the tetraclasse model. European Sport Management Quarterly, 6(2), 149-165.
doi:10.1080/16184740600954148

Brady, K. M., Cronin, J.J. y Brand, R. R. (2002). Performance-only measurement of service quality: a replication and extension. Journal of Business Research, 55, 17-31.
doi:10.1016/S0148-2963(00)00171-5

Brady, K.M. y Cronin, J.J. (2001). Some new thoughts on conceptualizing perceived service quality: A hierarchical approach. Journal of Marketing, 65, 17-31.
doi:10.1509/jmkg.65.3.34.18334
Churchill, G. (1979). A Paradigm for developing better measures of marketing constructs. Journal of Marketing Research, 16, 64-73.
doi:10.2307/3150876

Crompton, J. L. y Mackay, K. J. (1989). Users' perceptions of the relative importance of service quality dimensions in selected public recreation programs. Leisure Sciences, 11 (4), 367-375.
doi:10.1080/01490408909512233

Cronin, J. Jr. y Taylor, S. (1992). Measuring service quality: a re-examination and extension. Journal of Marketing, 56, 55-68.
doi:10.2307/1252296
Howat, G., Crilley, G., Absher, J. y Milne, L. (1996). Measuring customer service quality in sport an leisure centers. Managing Leisure, 1(2), 77-89.
doi:10.1080/136067196376456
Mackay, K. J. y Crompton, J. L. (1988). A conceptual model of consumer evaluation of recreation service quality. Leisure Studies, 7(1), 41-49.
doi:10.1080/02614368800390041

Murray, D. y Howat, G. (2002). The relationship among service quality, value, satisfaction, and future intentions of customers at an Australian sports and leisure centre. Sport Management Review, 5, 25-43.
doi:10.1016/S1441-3523(02)70060-0

Parasuraman, A., Zeithaml, V. y Berry, L. (1985). A conceptual model of service quality and its implications for future research. Journal of Marketing, 49, 41-50.
doi:10.2307/1251430

Peterson, R.A. (1994). A meta-analysis of Cronbach's coefficient Alpha. Journal of Consumer Research, 21(2), 181-191.
doi:10.1086/209405

Teas, R.K. (1993). Expectations, performance evaluation, and consumers' perceptions of quality, Journal of Marketing, 57(4), 18-34.
doi:10.2307/1252216

---------------------------------------------------------------------
Palabras clave/key words
calidad percibida; gestion del deporte; satisfaccion de los usuarios; servicios deportivos; perceived quality; sports management; consumer satisfaction; sports services
Texto completo/Full Text:
PDF
------------------------ 0 -------------------------
RICYDE. Revista Internacional de Ciencias del Deporte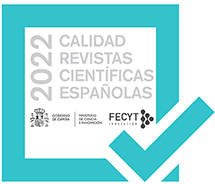 Publisher: Ramón Cantó Alcaraz
ISSN:1885-3137 - Periodicidad Trimestral / Quarterly