Juego, Cultura y Desarrollo en la Infancia: El caso del Palín Mapuche y el Hockey. (Play, Culture and Development in Childhood: Analysis of Mapuche's Palin and Hockey).
Resumen
Universidad Autónoma de MadridEl propósito del presente trabajo consiste en analizar los juegos de reglas, partiendo de su papel como transmisores de conocimiento sobre el mundo social (valores, creencias, normas, roles, etc.), a partir del planteamiento piagetiano de la comprensión de las reglas de los juegos por los niños. Se aborda cómo se produce la evolución del conocimiento práctico y teórico de las reglas y se incorpora el estudio sobre el desarrollo del conocimiento del significado de los juegos, de sus reglas y acciones. Se utiliza un enfoque transcultural que nos permita comprender las diferencias entre el desarrollo de la regla a través de un juego deportivo como el hockey hierba en España y un juego tradicional del pueblo indígena mapuche de Chile, el palín o chueca.
Palabras clave/key words: juego | infancia | palin mapuche | hockey | reglas y conocimiento | play | childhood | mapuche`s palín | hockey | rules and knowledge
Abstract
The aim of this work is to analyse rule games and their importance in conveying understanding of the social world (values, beliefs, norms, roles, etc.), following the Piagetian explanation of how children understand the rules of the games. Starting with the development of practical and theoretical grasp of rules the study includes children's understanding of meaning of games, their rules and play actions. A cross-cultural comparison is used to explore the differences between how an understanding of rule is developed in a sporting game such as grass hockey in Spain and in a traditional game of the Mapuche indigenous tribe of Chile, such as palin (or chueca).
doi:10.5232/ricyde2006.00203
---------------------------------------------------------------------
Palabras clave/key words
juego; infancia; palin mapuche; hockey; reglas y conocimiento; play; childhood; mapuche`s palín; hockey; rules and knowledge
Texto completo/Full Text:
PDF
------------------------ 0 -------------------------
RICYDE. Revista Internacional de Ciencias del Deporte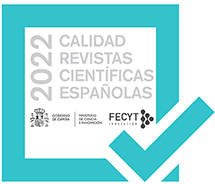 Publisher: Ramón Cantó Alcaraz
ISSN:1885-3137 - Periodicidad Trimestral / Quarterly