OBESIDAD Un problema no tan simple. [Obesity - Not such an easy problem].
Resumen
Siguiendo a los clásicos, el obeso es el nutrido en exceso. En definitiva, lo más característico del obeso es el exceso de grasa corporal, superior al 33 % en el caso de las mujeres y del 25 % en el de los varones. De tal manera que el diagnóstico más preciso se obtiene de las medidas directas de masa grasa que nos ofrece la densitometría (Direk 2013) u otras técnicas de imagen como la resonancia magnética. Sin embargo, la sencillez y difusión de la ecuación del estadístico del siglo XIX, Lamberto Quetelet, han hecho que en la actualidad, la inmensa mayoría de las instituciones públicas y privadas, encabezadas por la Organización Mundial de la Salud, admitan como referencia (OMS 2015) el Índice de Masa Corporal (IMC). (Leer más / full text PDF)
http://dx.doi.org/10.5232/ricyde2015.042ed
------------------------------------------------------------------------------------------
referencias/references
Anderson, J.W.; Konz, E.C.; Frederich, R. C.; Wood, C. L. (2010). Long-term weightloss maintenance: a meta-analysis of U.S. studies. The American Journal of Clinical Nutrition, 74, 579–584.
Beck, E.J., Tapsell, L.C.; Batterham, M.J.; Tosh, S.M.; Huang, X.F. (2010). Oat beta-glucan supplementation does not enhance the effectiveness of an energy-restricted diet in overweight women. British Journal of Nutrition, 103, 1212–1222. 
Bell, J.A.; Kivimaki, M.;, Hamer, M. (2014). Metabolically healthy obesity and risk of incident type 2 diabetes: a meta-analysis of prospective cohort studies. Obesity Reviews, 15, 504–515.
http://dx.doi.org/10.1111/obr.12157
Bergman, R.; Stefanovski, D.; Buchanan, T.; Sumner, A.; Reynolds, J.; Sebring, N.; Xiang, A.; Watanabe, R. (2011). A Better Index of Body Adiposity. Obesity, 19,(5) 1083–1089.
http://dx.doi.org/10.1038/oby.2011.38
Boschi, V.; Iorio, D.; Margiotta, N.; D'Orsi, P.; Falconi, C. (2010). The three-factor eating questionnaire in the Brennan IM, Seimon RV, Luscombe-Marsh ND, Otto B, Horowitz M, Feinle-Bisset C. Effects of acute dietary restriction on gut motor, hormone and energy intake responses to duodenal fat in obese men. International Journal of Obesity, 35, 448–456.
Cordain, L.; Eaton, S.; Sebastian, A.; Mann, N.; Lindeberg, S.; Watkins, B.; O'Keefe, J.; Brand-Miller, J. (2005). Origins and evolution of the Western diet: health implications for the 21st century. American Journal Clinicical Nutrition, 81, 341–54.
Direk, K.; Cecelja, M.; Astle, W.; Chowienczyk, P.; Spector, T.; Falchi, M.; Andrew, T. (2013). The relationship between DXA-based and anthropometric measures of visceral fat and morbidity in women. BMC Cardiovascular Disorders, 13:25.
http://dx.doi.org/10.1186/1471-2261-13-25
Essah, P.A.; Levy, J.R.; Sistrun, S.N.; Kelly, S.M.; Nestler, J.E. (2010). Effect of weight loss by a low-fat diet and a low-carbohydrate diet on peptide YY levels. International Journal of Obesity 34, 1239–1242.
http://dx.doi.org/10.1038/ijo.2010.48
Hill, J.O.; Peters, J.C.; Wyatt, H.R. (2009). Using the energy gap to address obesity: a commentary. Journal of the American Diet Association, 109, 1848–1853.
http://dx.doi.org/10.1016/j.jada.2009.08.007
Kelly, K.R.; Brooks, L.M,; Solomon, T.P.; Kashyap, S.R.; O'Leary, V.B.; Kirwan, J.P. (2009). The glucose-dependent insulinotropic polypeptide and glucose- stimulated insulin response to exercise training and diet in obesity. American Journal Physiology Endocrinology and Metabolism, 296, E1269–E1274.
http://dx.doi.org/10.1152/ajpendo.00112.2009
López, A.; Cespedes, M.; Vicente, T.; Tomas, M.; Bennasar-Veny, M.; Tauler, P.; Aguilo, A. (2012). Body Adiposity Index Utilization in a Spanish Mediterranean Population: Comparison with the Body Mass Index. PLoS ONE, 7, e35281.
http://dx.doi.org/10.1371/journal.pone.0035281
MacLean, P.; Bergouignan, A.; Cornier, M.; Jackman, M. (2011). Biology's response to dieting: the impetus for weight regain. American Journal of Physiology. Regulatory, integrative and comparative physiology, 301, R581–R600.
http://dx.doi.org/10.1152/ajpregu.00755.2010
OMS. Obesidad y sobrepeso. Nota de Prensa. Enero 2015.
http://www.who.int/mediacentre/factsheets/fs311/es
Padula, W.; Allen, R.; Nair, K. (2013). Determining the cost of obesity and its common comorbidities from a commercial claims database. Clinical Obesity 2013 International Association for the Study of Obesity. Clinical Obesity, 4, 53–58.
http://dx.doi.org/10.1111/cob.12041
Pescatello, L. (2014). ACSM's Guidelines for exercise testing and prescription. 9th ed. LWW.
Prospective Studies Collaboration. (2009). Body-mass index and cause-specific mortality in 900,000 adults: collaborative analyses of 57 prospective studies. Lancet, 373, 1083–96.
http://dx.doi.org/10.1016/S0140-6736(09)60318-4 
Samocha-Bonet, D.; Dixit, V.; Kahn, C.; Leibel, R.; Lin, X.; Nieuwdorp, M.; Pietiläinen, K.; Rabasa-Lhoret, R.; Roden, M.; Scherer, P.; Klein, S.; Ravussin, E. (2014). Metabolically healthy and unhealthy obese – the 2013 Stock Conference report. Obesity Reviews, 15, 697–708.
http://dx.doi.org/10.1111/obr.12199
Tucker, M.E. (2014). Obesity Redefined by New AACE 'Advanced Framework' Medscape.
http://www.medscape.com/viewarticle/825322_print
Palabras clave/key words
obesity; behavioural weight management Programme; pathogenesis; evolutionary physiology; weight loss maintenance.
Texto completo/Full Text:
PDF
------------------------ 0 -------------------------
RICYDE. Revista Internacional de Ciencias del Deporte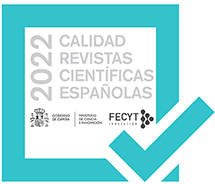 Publisher: Ramón Cantó Alcaraz
ISSN:1885-3137 - Periodicidad Trimestral / Quarterly