Comparison of lumbar and abdominal muscle activation during two types of golf swing: An EMG analysis. (Comparación de la activación muscular abdominal y lumbar en la realización de dos tipos de swing en Golf: Un análisis electromiográfico).
Resumen
Abstract
Golf is a popular sport and golf swing is a complex movement which requires a coordinated sequence of muscle activity. Two types of golf swing exists i.e. "Classical" and "Modern". Classical swing differs from modern swing in several respects, which are important when considering their effects on the lower back. The present study compared muscle activation amplitudes in the trunk region of golfers during two different types of golf swing. 22 golfers (21.5 years ±3.4) were instructed to perform modern and classical golf swing and surface EMG activity was recorded from external oblique (E.O.), internal oblique (I.O.), and erector spinae (E.S.) muscles of both sides. Results showed muscle activity of right and left side of E.O. and I.O. to be lower in modern swing than classical swing (significant difference p menor que 0.05 in downswing and impact phase), whereas it is higher for both sides E.S. in modern swing. The E.S. muscle activity during follow-through phase was significantly higher (p menor que 0.05) in modern swing compared to classical swing. Significant differences in E.S. and other muscles activity suggest inappropriate recruitment of these muscles in golfers during the modern swing. EMG evidence proposes that the modern golf swing produces more extension forces in the lower back compared with the forces of classical swing.
Key words/palabras clave: EMG | modern swing | classical swing | abdominal obliques | erector spinae | swing clásico | swing moderno | abdominales oblicuos
Resumen
El Golf es un deporte popular y el swing en golf es un movimiento complejo que reclama una secuencia coordinada de movimientos. Existen dos tipos de swing: el clásico y el moderno. El Clásico se diferencia del Moderno en varios aspectos que son importantes cuando se consideran sus efectos en la parte inferior de la espalda. Este estudio comparó la amplitud de la activación muscular en el tronco de los golfistas al realizar los dos tipos de swing. Veintidos jugadores de golf (21.5 años ±3.4) fueron instruidos para realizar el swing moderno y clásico, tomándose la actividad muscular (actividad EMG) del Oblicuo Externo (O.E.), Oblícuo Interno (O.I), y Erector Spinae (E.S.) de ambos lados del cuerpo. Los resultados mostraron que la actividad muscular de los dos lados del cuerpo fue menor en el swing moderno que en el clásico, tanto en el O.E. y O.I. (diferencia significativa p menor que 0.05) en el downswing y en la fase de impacto, mientras que fue mayor, en ambos lados del cuerpo, en el E.S. en el swing moderno. La actividad del E.S. durante la fase de seguimiento (follow-through) fue significativamente mayor (p menor que 0.05) en el swing moderno en comparación con el clásico. Las diferencias significativas en la actividad muscular del E.S. y en otros grupos musculares, sugieren el reclutamiento inapropiado de estos músculos en los jugadores de golf. La actividad electromiográfica (EMG) evidenció que el swing moderno produce una mayor extension de las fuerzas en la parte inferior de la espalda, en comparación con las fuerzas que produce el swing clásico.
doi:10.5232/ricyde2008.01204
Texto completo en PDF
---------------------------------------------------------------------
References/referencias
Batt, M., E. (1993). Golfing Injuries: An Overview. Sports Medicine, 16 (1), 64-71.
doi:10.2165/00007256-199316010-00006
PMid:8356378
Hume, P., A., Koegh, J., Reid, D. (2005). The role of biomechanics in maximizing distance and accuracy of golf shots. Sports Med, 35(5), 429-449.
doi:10.2165/00007256-200535050-00005
PMid:15896091

Lindsay, D. and Horton, J. (2002). Comparison of spine motion in elite golfers with and without low back pain. Journal of Sports Sciences, 20, 599-605.
doi:10.1080/026404102320183158

McHardy A., Pollard, H. (2005). Muscle activity during the golf swing. British Journal of Sports Medicine, 39, 799-804.
doi:10.1136/bjsm.2005.020271
PMid:16244187    PMCid:1725059
Morris, J., M., Benner, G., Lucas, D., B. (1962). An electromyographic study of the intrinsic muscles of the back in man. Journal of Anatomy, 96(4), 509-520.
PMid:17105132    PMCid:1244095

Pink, M., Perry, J., Jobe, F., W. (1993). Electromyographic analysis of the trunk in golfers. The American Journal of Sports Medicine, 21(3), 385-388.
doi:10.1177/036354659302100310
PMid:8346752

Watkins, R., G., Uppal, G., S., Perry, J., Pink, M., Dinsay, J., M. (1996). Dynamic electromyographic analyses of trunk musculature in professional golfers. The American Journal of Sports Medicine, 24(4), 535-538.
doi:10.1177/036354659602400420
PMid:8827315





Palabras clave/key words
EMG, modern swing; classical swing; abdominal obliques; erector spinae; swing clásico; swing moderno; abdominales oblicuos
Texto completo/Full Text:
PDF
------------------------ 0 -------------------------
RICYDE. Revista Internacional de Ciencias del Deporte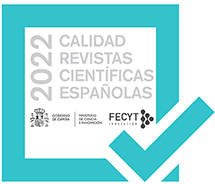 Publisher: Ramón Cantó Alcaraz
ISSN:1885-3137 - Periodicidad Trimestral / Quarterly