Jerome Bruner y la organización de las habilidades motrices en la infancia. [Jerome Bruner and the organization of early skilled action].
Resumen
Existen figuras en  los diferentes ámbitos del saber de los que se puede decir que hay un antes y un después, y ese es el caso de Jerome Bruner. Su dilatada trayectoria académica y científica le ha permitido el poder aportar luz y conocimiento en diferentes campos de estudio, desde la psicología al derecho (Bruner, 1957; 1964; 1965; 1970; 1973a y b; 1974; 1986; 1988; 2001; 2004; 2006; 2013; Bruner y Bruner, 1968; Bruner y Koslowski, 1972; Bruner y Haste, 1990), lo que ha favorecido que numerosos estudiosos se hayan subido a sus hombros para seguir en el proceso de construcción del conocimiento. Para Bruner (1966) el ser humano es la asignatura a estudiar. Su larga trayectoria vital le permitió conocer y trabajar con los más grandes de su época en campos de estudio muy diferentes, y es en la década de los 70 cuando decide dedicarse a la psicología evolutiva, ya que como él mismo escribía: "Comencé mi investigación con bebés sin saber muy bien lo que pretendía con ellos... No creo que peque de superficial al decir que el trabajo desarrollado en el Centro y en los grupos anejos durante esos 5 a 6 años contribuyó a socavar un poco los cimientos del concepto de infancia desvalida... !Jamás sospeche entonces que íbamos a armar tanto revuelo en la  investigación sobre la primera infancia! (Palacios, 1988 pp.211-270). (Leer + en PDF)
Referencias/references
Bertenthal, B. I. (1996). Origins and early development of perception, action, and representation. Annual Review of Psychology, 47, 431-459.
http://dx.doi.org/10.1146/annurev.psych.47.1.431
PMid:8624139
Bruner, J.S. (1957). On perceptual readiness. Psychological Review, 64, 123-152.
http://dx.doi.org/10.1037/h0043805
PMid:13420288
Bruner, J. (1964). The course of cognitive growth. American Psychologist, 19,1, 1-15.
http://dx.doi.org/10.1037/h0044160
Bruner, J. (1965). The growth of mind. American Psychologist, 20, 12, 1007-1017.
http://dx.doi.org/10.1037/h0023276
Bruner, J. (1973a). Organization of early skilled action. Child Development, 44, 1-11
http://dx.doi.org/10.2307/1127671
PMid:4706067
Bruner, J. (1988). Desarrollo cognitivo y educación. Madrid: Morata.
PMCid:PMC454399
Bruner, J. (2001). El proceso mental en el aprendizaje. Barcelona: Narcea.
PMCid:PMC1235552
Bruner, J. (2004). Realidad Mental y Mundos Posibles. Barcelona: Gedisa.
PMCid:PMC1732653
Bruner, J. (2006). Actos de significado. Más allá de la revolución cognitiva. Madrid: Alianza.
PMCid:PMC1856020
Bruner, J. & Bruner, B. M. (1968). On Voluntary Action and its Hierarchical Structure. International Journal of Psychology, 3, 4, 239-255.
http://dx.doi.org/10.1080/00207596808246648
Bruner, J. & Koslowski, B. (1972). Visually preadapted constituents of manipulatory action. Perception, 1, 3-14.
http://dx.doi.org/10.1068/p010003
PMid:4680923
Hogan, J.C. & Hogan, R. (1975). Organization of early skilled actions: Some comments. Child Development, 46, 233-236.
http://dx.doi.org/10.2307/1128855
Gibson, E. J. (1988). Exploratory behaviour in the perceiving, acting, and the acquiring of knowledge. Annual Review of Psychology, 39, 1-41.
http://dx.doi.org/10.1146/annurev.ps.39.020188.000245
Giménez, R.; Manoel, E.J., e Basso, L. (2006). Modularidade de Programas de açao em individuos normais e portadores da sindrome de Down. Psicología: Reflexao & Critica, 19, 1, 60-65.
http://dx.doi.org/10.1590/S0102-79722006000100009
Keogh, J.F. (1977). The study of movement skill development. Quest, 28, 1, 76-88.
http://dx.doi.org/10.1080/00336297.1977.10519902
Keogh, J. & Sudgen, D. (1985). Movement Skill Development. New York: MacMillan
PMCid:PMC2447973
Manoel, E.J. & Connolly, K. (1995). Variability and the development of skilled actions. International Journal of Psychophysiology, 19, 2, 129-147.
http://dx.doi.org/10.1016/0167-8760(94)00078-S
Manoel, E.J.; Basso, L.; Correa, U.C., & Tani, G. (2002). Modularity and hierarchical organization of action programs in human acquisition of graphic skills. Neuroscience Letters, 336, 83-86.
http://dx.doi.org/10.1016/S0304-3940(02)01102-3
Ruiz, L.M. (2013). Sistemas dinámicos, reflejos del ni-o y cintas rodantes: Esther Thelen y el estudio del desarrollo motor infantil. RICYDE. Revista Internacional de Ciencias del Deporte, 32, 200-204. http://dx.doi.org/10.5232/ricyde2012.032
Thelen, E. (1992). Development as a dynamic system. Current Directions in Psychological Science, 1, 189-193.
http://dx.doi.org/10.1111/1467-8721.ep10770402
Thelen, E. (1995). Motor development. A new synthesis. American Psychologist. 50. 2, 79-95.
http://dx.doi.org/10.1037/0003-066X.50.2.79
Van Rossum, J.H.A. (1987) Motor development an practice: The variability hypothesis in perspective. Amsterdam, Free University
PMCid:PMC1032597
---------------------------------------------------------------------
Palabras clave/key words
desarrollo motor; psicología del desarrollo; competencia motriz; control motor; motor development; developmental psychology; motor control.
Texto completo/Full Text:
PDF
------------------------ 0 -------------------------
RICYDE. Revista Internacional de Ciencias del Deporte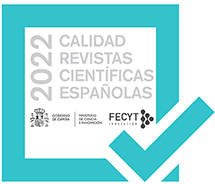 Publisher: Ramón Cantó Alcaraz
ISSN:1885-3137 - Periodicidad Trimestral / Quarterly